Astycar - moto center


Lakis Manolis
Astycar has been in the renting business for the last 25 years. Our long experience and brand new vehicles offer you the opportunity to go on many adventurous explorations across every beautiful beach of our island. The consistency and safety of our services as well as the immediate road assistance service give you the convenience you need.
Η astycar δραστηριοποιείται στον χώρο των ενοικιάσεων τα τελευταία 25 χρόνια. Η πολυετής εμπειρία μας και τα ολοκαίνουρια οχήματα μας ,σας παρέχουν τη δυνατότητα να κάνετε περιπετειώδεις εξερευνήσεις στις όμορφες παραλίες του νησιού μας . Η εξυπηρέτηση με συνέπεια και ασφάλεια καθώς και η αμεση οδική βοήθεια σας δίνουν την άνεση που χρειάζεστε.

Lakis & Manolis Motocenter

Pera Gialos

GR-85900 Astypalaia

Greece
Phone
+30 22430 61263 or 61541
Fax
+30 22430 61540
E-mail
Internet
Owner
Lakis & Manolis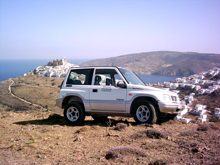 Motion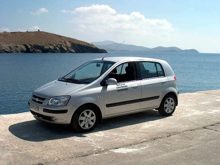 another car