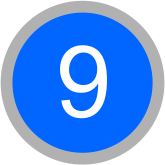 Oneir

o Hotel
10
r

ooms
for 2 persons with bathroom, small kitchen, veranda. pergola, TV and air condition (cold and warm)
2
r

ooms
for 3 persons with bathroom, small kitchen, veranda. pergola, TV and air condition (cold and warm)
1
r

oom
for 4 persons with bathroom, small kitchen, veranda. pergola, TV and air condition (cold and warm)
ONEIRO hotel
(hotel is renovated March 2011) offer their hospitality in order you to live the magic of Astypalaia. The hotel only 2' away from the windmills by car or 3' on foot if you choose the stairs from the road. You can reach the bus station, the cafeterias and the restaurants in the centre of Chora on foot.
The view from the balconies of the apartments is panoramic. You can enjoy the port, the centre, the castle and the sea in combination with the cool air which comes to fill the scenery and relax you. Here, from morning till evening, you feel like you own the island. Hotel ONEIRO are open all year round.
Hotel is built in 3 levels, surrounded by garden full of flowers and they also have an atrium with a sitting room. All the rooms are equipped with air-conditioning, TV set, enclosed fridge, cookery top, coffee pot and hair-dryer. Careful maid service of the rooms is offered every day. Sheets are changed every second day.


Chora

GR-85900 Astypalaia

Greece
Phone
+30 22430 61351 or 61925
Fax
+30 22430 61765
Mobile phone
+30 697 9107882 or +30 697 0101410
E-mail
Internet
Internet
Owner
S. Vergoulis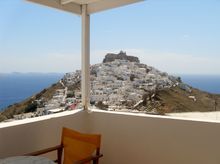 view to the castle

view to the castle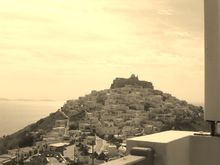 the castle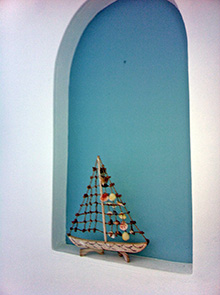 the castle

a bedroom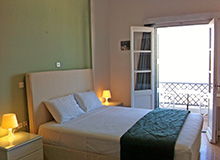 inside

inside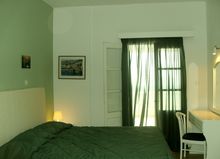 inside