Kalderimi Hotel
WELCOME TO KALDERIMI……..

Hotel Kalderimi is built on a beautiful hillside with spectacular views over the bay of Livadi and the medieval Kastro. It is within easy walking distance of the shops and restaurants of the Hora. And it is conveniently situated for the beach resort of Livadi.

Kalderimi comprises 11 houses, all unique and individually designed to reflect the traditional architecture and furnishings of the old Astypalean home. Each house has its own gated terrace with uninterrupted sea views stretching to the horizon.

Inside, the quality of furnishings and design are unsurpassed in Astypalea. Care and attention to detail have produced an environment that combines the simplicity of island living with all conceivable modern comforts.

Each house has a stylish bathroom, fully functioning kitchenette, satellite TV with flat screen television, telephone, internet connection and air conditioning. All houses have good space standards. The larger ones are built on 2 storey's. These houses have 2 bathrooms (including a jacuzzi), an additional balcony and CD player.

Outside, stone alleys connect the houses to the hotel reception, spacious lounge and well-stocked bar, terraces and breakfast area.

Other services include:

" Bathrobes and slippers
" Complimentary natural bath products
" Hairdryer
" Filter coffee machine, kettle, blender, toaster
" Continental breakfast included (served in your house or on breakfast terrace)
" Room service
" Private parking

Come and experience Kalderimi you will not be disappointed!
ΚΑΛΩΣ ΗΡΘΑΤΕ ΣΤΟ ΚΑΛΝΤΕΡΙΜΙ ΣΕ ΜΙΑ ΟΜΟΡΦΗ ΠΛΑΓΙΑ ΜΕΤΑΞΥ ΧΩΡΑΣ ΚΑΙ ΛΙΒΑΔΙ ΣΤΗΝ ΠΕΡΙΟΧΗ ΑΞΕΣΤΡΑΤΙΟΣ ΒΡΙΣΚΟΝΤΑΙ ΟΙ ΠΑΡΑΔΟΣΙΑΚΕΣ ΚΑΤΟΙΚΙΕΣ ΚΑΛΝΤΕΡΙΜΙ.
ΤΟ ΚΑΛΝΤΕΡΙΜΙ ΑΠΟΤΕΛΕΙΤΑΙ ΑΝΕΞΑΡΤΗΤΕΣ ΜΑΖΟΝΕΤΕΣ ΚΑΙ ΚΑΤΟΙΚΙΕΣ ΠΟΥ ΕΧΟΥΝ ΚΤΙΣΤΕΙ ΜΕ ΠΟΛΥ ΜΕΡΑΚΙ ΣΥΜΦΩΝΑ ΠΑΝΤΑ ΜΕ ΤΟΥΣ ΠΑΡΑΔΟΣΙΑΚΟΥΣ ΚΑΝΟΝΕΣ ΤΗΣ ΑΣΤΡΟΠΑΛΙΤΙΚΗΣ ΑΡΧΙΤΕΚΤΟΝΙΚΗΣ.
ΕΙΝΑΙ ΚΤΙΣΜΕΝΕΣ ΣΕ ΤΕΤΟΙΑ ΘΕΣΗ ΚΑΙ ΜΕ ΤΕΤΟΙΟ ΤΡΟΠΟ ΩΣΤΕ ΝΑ ΧΑΡΙΖΟΥΝ ΑΠΕΡΙΟΡΙΣΤΗ ΘΕΑ ΜΕΧΡΙ ΣΤΟ ΑΠΕΡΑΝΤΟ ΓΑΛΑΖΙΟ ΚΑΙ ΤΟ ΕΝΕΤΙΚΟ ΚΑΣΤΡΟ ΤΗΣ ΑΣΤΥΠΑΛΑΙΑΣ.
ΤΟ ΚΑΘΕ ΣΠΙΤΙ ΕΙΝΑΙ ΦΙΑΦΟΡΕΤΙΚΑ ΔΙΑΚΟΣΜΗΜΕΝΟ ΩΣΤΕ ΝΑ ΣΑΣ ΔΙΝΕΤΕ Η ΕΥΚΑΙΡΙΑ ΝΑ ΚΟΙΜΗΘΗΤΕ ΣΕ ΑΣΤΤΡΟΠΑΛΙΤΙΚΕΣ ΣΕΦΑΔΕΣ ΚΑΙ ΝΑ ΠΕΡΠΑΤΗΣΕΤΕ ΣΤΑ ΠΕΤΡΟΚΤΙΣΤΑ ΣΟΚΑΚΙΑ ΤΟΥ ΟIΚΙΣΜΟΥ ΜΑΣ ΚΑΙ ΝΑ ΑΝΑΚΑΛΥΨΕΤΕ ΤΗ ΜΑΓΕΙΑ ΤΟΥ ΣΥΝΔΥΑΣΜΟΥ ΤΗΣ ΑΠΛΟΤΗΤΑΣ ΚΑΙ ΤΗΣ ΑΡΧΟΝΤΙΑΣ ΜΕ ΤΙΣ ΑΝΕΣΕΙΣ ΤΟΥ ΣΗΜΕΡΑ.
ΣΑΣ ΠΕΡΙΜΕΝΟΥΜΕ
ΥΠΗΡΕΣΙΕΣ:ΟΛΑ ΤΑ ΣΠΙΤΙΑ ΕΞΟΠΛΙΣΜΕΝΑ ΜΕ
ΚΟΥΖΙΝΑ ΜΕ ΨΥΓΕΙΟ
AIR-CONDITION
TV-NOVA-(CD PLAYER ΣΤΙΣ ΣΟΥΙΤΕΣ)
ΣΕΣΟΥΑΡ
ΙΔΙΩΤΙΚΟ PARKING
ΠΡΩΙΝΟ

Kalderimi Hotel

Chora

GR-85900 Astypalaia

Greece
Phone
+30 22430 61120 or 59843 or 59844
Mobile phone
+30 694 6581207
E-mail
Internet
Owner
Michelis Kyrannos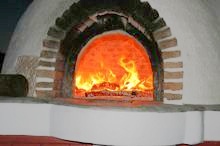 inside fire place

a sitting room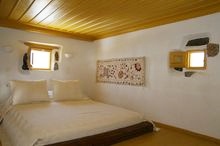 another bedroom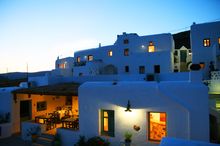 by night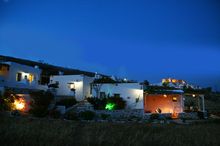 by night

by night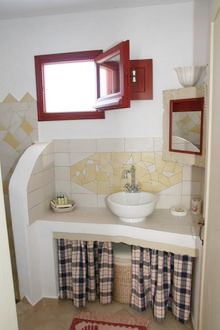 another bathroom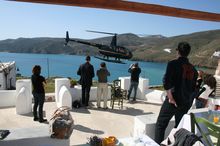 helicopter arrival