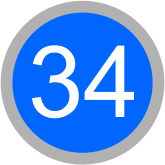 Aspro-Mple Studios
1
Studio for 5 persons
1 Studio for 4 persons
1 Studio for 3 persons
1 Studio for 2 persons

all Studios with air-conditioning, express Check-In/Check-Out, family Rooms, Kitchen (full equipped), bathroom, heating, parking Station, soundproofed Rooms, internet (WiFi) access, plasma (flat screen) TV, port / airport shuttle, private check-in/-out, car-rental
Welcome!
The Aspro Mple (
White
Blue ) Traditional Studios and Apartments are a family friendly complex of fully furnished studios built with love and respect for traditional architecture of Astypalea Island. The accommodations are fully furnished and traditionally decorated with the Greek spirit being present in every aspect.
The Aspro Mple complex is built up over a hill, just opposite the venetian Castle. The studios and apartments are all bright and sunny and they are located in the heart of the main land . Aspro Mple complex is an ideal solution for those who want to enjoy their coffee and experience the breathtaking view of the Castle, the Mill and the picturesque Harbor.
We wish you a pleasant stay!

Facilities

General

Air-Conditioning
Express Check-In/Check-Out
Family Rooms
Garden
Heating
Parking Station
Soundproofed Rooms

Services
Internet (WiFi) access
Port / Airport Shuttle
Car Rental
Private Check-in/-out
Τα Παραδοσιακά Διαμερίσματα Άσπρο Μπλε είναι ένα συγκρότημα από πλήρως επιπλωμένα δωμάτια χτισμένα με αγάπη και σεβασμό προς την παραδοσιακή αρχιτεκτονική του νησιού. Το ξύλο και η πέτρα είναι τα κύρια υλικά δόμησης των διαμερισμάτων, ενώ το Ελληνικό πνεύμα κυριαρχεί παντού.
Το συγκρότημα Άσπρο Μπλε βρισκεται αμφιθεατρικά χτισμένο στην πλαγιά ενός λόφου, έτσι ώστε να σας δίνεται η δυνατότητα να απολαύσετε τη Θέα όλου του νησιού.
Τα διαμερίσματα είναι όλα ηλιόλουστα και διαμπερή και βρίσκονται στην καρδιά της Χώρας της Αστυπάλαιας. Αποτελούν ιδανική λύση για όσους θέλουν να απολαμβάνουν το καφέ τους, έχοντας μπροστά τους σε απόσταση αναπνοής τη Θέα του Κάστρου, των Μύλων και του γραφικού λιμανιού.
Ευχόμαστε μια ευχάριστη διαμονή!

Παροχές



Γενικά

Κλιματισμός
Express Check-In/Check-Out
Οικογενειακά Δωμάτια
Κήπος
Θέρμανση
Χώρος Στάθμευσης
Ηχομονωμένα δωμάτια



Υπηρεσίες

Πρόσβαση Internet (WiFi)
Μεταφορά από και προς το αεροδρόμιο
Ενοικίαση Αυτοκινήτου
Ιδιωτική Check-in/-out


Chora

GR-85900 Astypalaia

Greece
Phone
Fax
+30 22430 61765
Mobile phone
+30 697 4610067
E-mail
Internet
Internet
Owner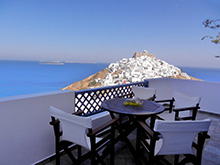 place to rest

a veranda