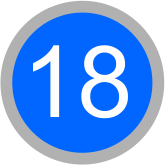 Archodiko Furnished Studios
2 studios for 2 persons with bathroom, kitchen, veranda/balcony, TV, air condition, telephone line for Internet
2 studios for 3 persons with bathroom, kitchen, veranda/balcony, TV, air condition, telephone line for Internet
Next to the village's central square, at the mills, we made "Archodiko". It is made according to the architecture of Astypalaia.
Inside Archodiko there is everything you need in order to enjoy your vacations with all comforts. There is T.V, air-condition, fridge, oven, iron, coffee pot and sesouar.
The balconies and the yards of Archodiko offer a wonderful view of the castle. You can walk until the square where you can see lots of tourist shops, coffee shops, restaurants and clubs as well. Furthermore you can use the buses to visit the most interesting places to have your bath at the lovely, clean beaches of our island.
Archodiko is a quiet place which offers relaxation. At the same time you are next to the island's centre which is full of life.
Δίπλα στην κεντρική πλατεία του χωριού, στους μύλους, φτιάξαμε το Αρχοντικό. Το εντάξαμε στο νησιώτικο περιβάλλον με αυστηρή τήρηση της Αστυπαλίτικης αρχιτεκτονικής.

Εξοπλίσαμε το Αρχοντικό με ότι πιο σύγχρονο υπάρχει για να απολαύσετε τις διακοπές σας με την άνεση που προσφέρει η σύγχρονη τεχνολογία, θέτοντας στην διάθεσή σας τηλεόραση, κλιματισμό, ψυγείο, φούρνο, σίδερο, σεσουάρ, καφετιέρα.
Από τα μπαλκόνια και τις αυλές του Αρχοντικού απολαμβάνετε ανεμπόδιστα την μοναδική θέα του ενετικού κάστρου. Περπατήστε μέχρι την πλατεία με τα μαγαζάκια, τις καφετέριες, τα εστιατόρια και τα μπαράκια.

Με τα λεωφορεία επισκευθείτε τα πλέον ενδιαφέροντα μέρη για να κάνετε το μπάνιο σας στις υπέροχες και πεντακάθαρες παραλίες του νησιού μας.

Το Αρχοντικό προσφέρει ησυχία για χαλάρωση και περισυλλογή ενώ ταυτόχρονα βρίσκεστε δίπλα στο κέντρο της ζωής του νησιού.

Archodiko Furnished Studios

Chora

GR-85900 Astypalaia

Greece
Phone
+30 22430 61929
Mobile phone
+30 697 9811551
E-mail
Internet
Owner
Anthimos Giannikakis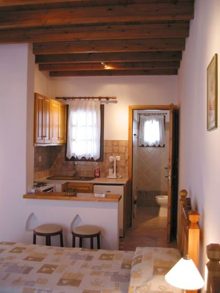 a kitchen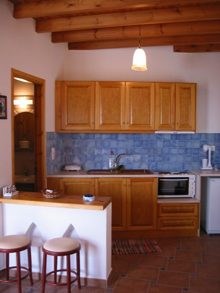 a kitchen