Andromeda Resort
8 studios for 2 persons with
Air conditioning
Balcony
Fridge
Direct dial phone
Fully equipped kitchen
Safe box
Bathrobes - slippers
Satellite colour TV
Queen size beds
Central heating
Internet access

Luxury, elegance, style…… the ideal hotel in Astypalaia for your holidays.
Andromeda Resort is built in Chora, the Capital of Astypalaia. It is a brand new hotel complex comprising eight guestrooms, with its own character, adding brightness and freshness to the setting. All the guestrooms provide you with a breath-taking view of the Venetian Castle, the traditional landscape with beautiful windmills and the endless – Aegean blue sea from your own private balcony. Our hotel is the ideal choise for unforgettable moments.
ANDROMEDA Resort TEL: + 30 2243059865


Το ξενοδοχείο ΑΝΔΡΟΜΕΔΑ είναι κτισμένο στη Χώρα την πρωτεύουσα του νησιού Αστυπάλαια.
Αυτό είναι ένα ολοκαίνουργιο ξενοδοχείο που περιλαμβάνει ( 8 ) διαμερίσματα τα οποία διαθέτουν ένα δικό τους μοναδικό ύφος, διακοσμημένα κατάλληλα, προσδίδοντας έναν αέρα φωτεινότητας και φρεσκάδας.
΄Ολα τα δωμάτια έχουν ιδιωτικές βεράντες με καταπληκτική θέα στο Κάστρο, τον παραδοσιακό οικισμό του νησιού με τους γραφικούς ανεμόμηλους και την καταγάλανη θάλασσα του Αιγαίου, δημιουργώντας την ιδανική πρόταση για αξέχαστες διακοπές.
ANDROMEDA Resort TEL: + 30 2243059865

Location Distances.

To the center 200 m
To the airport 8 Km
To the main port 1 Km
To the Ag Andreas port 5 Km
To Analipsis 8 Km
To the Castle 400 m
To Livadi 1 Km
To the Museum 800 m



HOTEL FACILITIES


Room facilities

Air conditioning
Balcony
Fridge
Direct dial phone
Fully equipped kitchen
Safe box
Bathrobes - slippers
Satellite colour TV
Queen size beds
Central heating
Internet access




General Facilities

Air conditioned lobby
Fax service
Home made breakfast
Luggage storage

Check – in time : 14:00 hours
Check – out time : 12:00 hours
Rates are for two persons per day
Extra bed 25 Euros per day
Children under two years old are free of charge .
Pets are not allowed



Low season – Χαμηλή περίοδος
( 01/04 – 14/06 ) ( 15/09 – 31/10 ) : 80 Euros



Middle season – Μεσαία περίοδος
( 15/06 – 14/07 ) ( 01/09 – 14/09 ) : 100 Euros



High season - Υψηλή περίοδος
( 15/07 – 31/08 ) : 120 Euros

Rates are in Euro per day, including breakfast.




The eight studios are named as follows:

01 AZIMOUTH
02 CORONA
03 GALAXY
04 JUPITER
05 NEPTUNE
06 ORION
07 PLEIADES
08 SCORPIO
Our full contact details are:

Andromeda Resort

Chora

GR-85900 Astypalaia

Greece
Phone
+30 22430 59865 or 61128
Fax
+30 22430 59865
Mobile
+30 697 9635332
Internet
E-mail
Owner
Manolaki, Irini
CONFIRMATION
Your confirmation is complete with your deposit through the:
EMPORIKI BANK
747 ASTYPALAIA
ACCOUNT NUMBER : 54619537
IBAN : GR 05 0120 7470 0000 0005 4619 537
BIC : EMPOGRAA

Under the name MANOLAKI EIRINI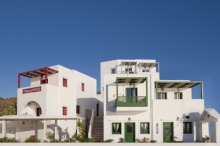 the complex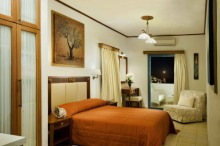 another studio

inside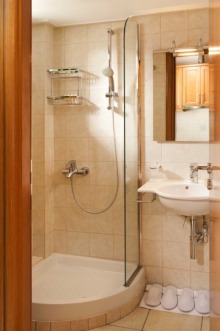 a bathroom