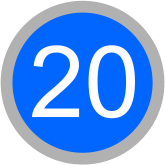 Agnanti Studios
4 studios for 2 persons with kitchen, bathroom, veranda, air condition and TV
In Astypalea, one of the most beautiful islands in the Aegean Sea, you will find the modern built studios Agnanti. They are situated in the Chora.
The spacy and light rooms do all have a wonderful panoramic view. On the comfortable verandas at Agnanti Studios you will enjoy the incredible Blue of the Aegean Sea, the outstanding settlement of the castle and its ancient stony windmills.
The warm and hospitable environment will make your holidays in Astypalea unforgettable.
Σε ένα από τα ομορφότερα νησιά του Αιγαίου την Αστυπάλαια βρίσκεται το σύγχρονο συγκρότημα studios «Αγνάντι». Τα studios «Αγνάντι» βρίσκονται στη Χώρα. Τα ευρύχωρα και φωτεινά δωμάτια έχουν όλα πανοραμική θέα…
Από τις όμορφες και άνετες βεράντες τους μπορεί ο επισκέπτης να απολαύσει το απέραντο Γαλάζιο του Αιγίου, τον, πανέμορφο οικισμό του Κάστρο και τους παραδοσιακούς πέτρινους μύλους.
Διαθέτουν πλήρως εξοπλισμένη κουζίνα, air condition , και τηλεόραση.p;
Το ζεστό και φιλόξενο περιβάλλον θα κάνει αξέχαστες τις διακοπές σας.

Studios Agnanti

Chora

GR-85900 Astypalaia

Greece
Phone
+30 22430 61717
Mobile phone
+30 693 2933448
Owner
Kalliopi Pilatou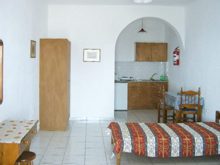 inside